Ocean Freight Shipping (FCL, LCL)
LJM Logistics USA, Inc Ocean Freight Shipping (FCL, LCL)
LJM Logistics USA, Inc offers a complete range of ocean freight shipping services. We ship general cargo, specialized cargo, and reefer containers.
We can ship your FCL (full container loads), LCL (less than container loads) imports from Asia, Australia, New Zealand, and Europe. We offer reverse movements or exports from points within the USA to the same destinations.
Many customers decide on ocean shipping without solid overseas experience and close partnerships. However, we pass our knowledge and wisdom from our frequent and regular trips to our customers. Consequently, we provide our clients with unrivaled ocean services.
We clearly understand the conditions, cultures and foreign markets. As a result, LJM Logistics USA, Inc takes the guesswork out of ocean freight shipping decisions.
Whereas most companies focus on one or two carriers, we work with multiple carriers. Therefore, as your cargo volume changes, we react quickly and are very flexible. We have multi-day sailings out of origin ports and extremely competitive rates. Weekly ocean transshipments allow our customers a 10-15% reduction in lead-time.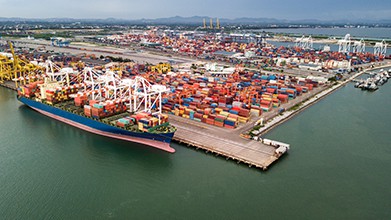 Count on us, when you have a narrow window to meet importers expectations.
For moves that are not enough for FCL, we have an Asia to Seattle hub for LCL moves. From Seattle, we offer direct line hauls to Chicago, Los Angeles, New York, Atlanta, Miami, and Dallas. Additionally, LCL moves to Seattle with full truckload (FTL) Seattle inbound, reducing lead-times by 2-5 days..